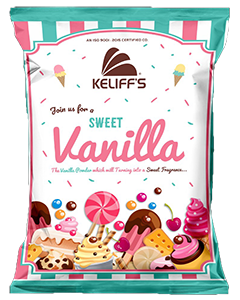 Vanilla Powder
We at Keliff's work hard to invent the mesmerizing and long lasting flavor for our product. Fragrance power of the flavor powders is the most critical parameter to be focused on i.e. how exactly the vanilla powder should smell.
At Keliff's, only the best quality ingredients and carefully designed processes are used to develop the long lasting vanilla powder.
Vanilla powder is available in 2 variants, as per requirement -
Click on the type of improver to find out more about the product.