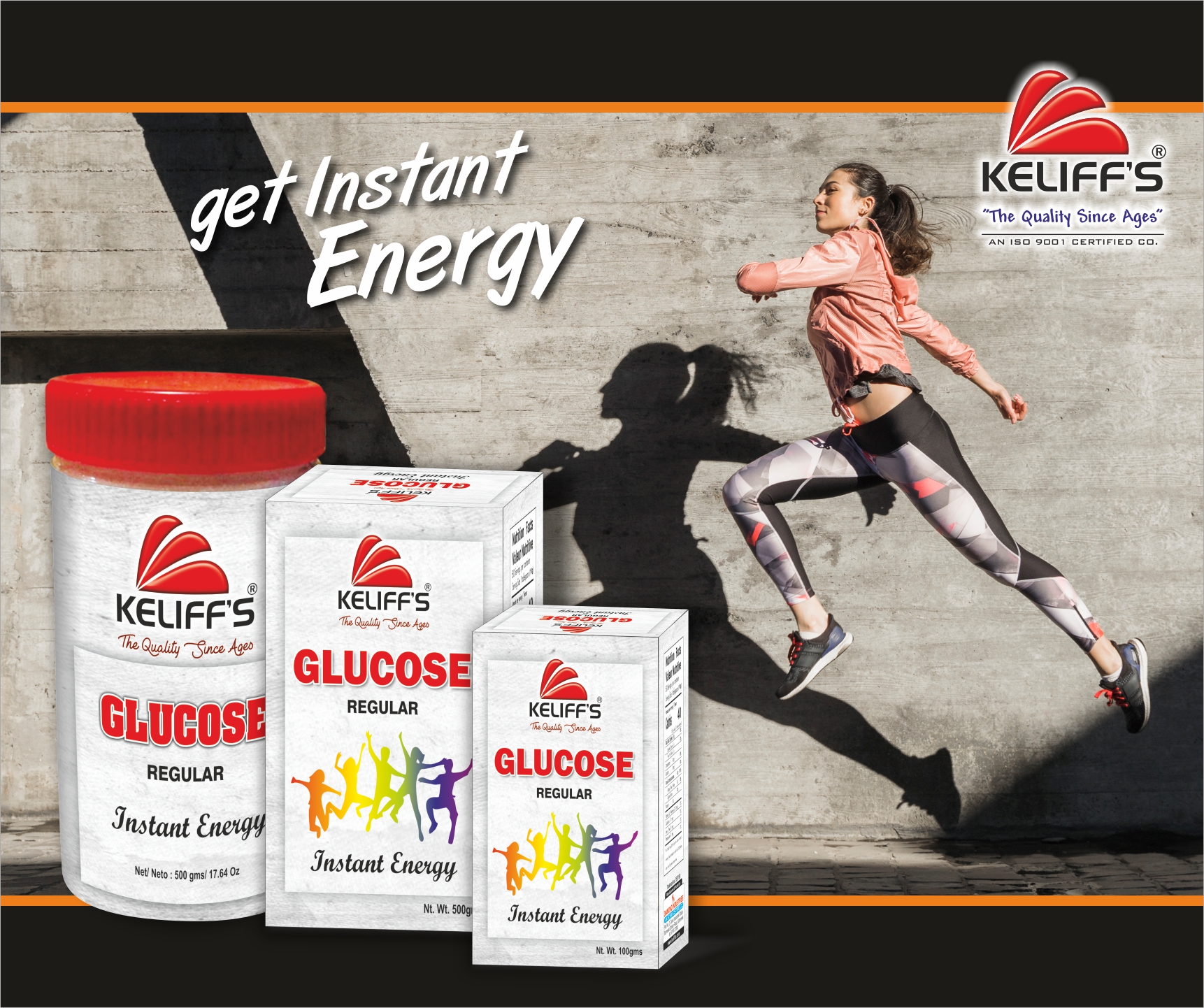 Glucose D Powder 
We are the leading Manufacturer, Supplier & Exporter of Glucose Powder in INDIA. It is also known as Poudre de glucose in FRANCE.
Customers looking for pure Glucose Powder manufacturers in INDIA always end their search here.
Our product is of the highest quality compared to the alternatives available in the Indian market. It was created with our sole focus on providing a healthy and efficient product to the consumer.
Our team of experts having more than 20 years of experience in the baking industry has formulated a unique and healthy product.
Best Glucon D Powder Manufacturers in India is another synonym for our company for reasons. Organic and finest ingredients are selected from the various parts of the country to produce this product. Being equipped with the latest technology and modern machinery, we are capable of producing the finest product.
PRODUCT FEATURES:
Keliff's high-quality Glucose D Powder boosts your energy to overcome tiredness and provides you better health. It has 99.6 % pure glucose with essential calcium and nutrients.
It acts as an energy booster for all age groups and being the favorite choice of athletes and young ones.
MARKET:
KELIFF'S Glucose Powder is being majorly exported to many countries like the U.S.A, Canada, Indonesia, Philippines, Saudi Arabia, Angola, Nigeria, U.K, Austria, Singapore directly from the company or indirectly through channel partners.
BRAND:
Our brand or we do private labels too.
Keliff's has achieved the tag of most trusted Glucose Powder Manufacturers in India.
APPLICATION AREAS:
Used in biscuits
Used in energy bars
Used as an energy booster drink
Keliff's has a lot of reasons for being Best Glucon D Powder Manufacturers and Exporters in INDIA, some of them are the following:
KEY FEATURES:
 VARIETY:
Variants, depending on the specific requirements of the customer:
Orange Flavoured
Lemon Flavoured
Litchi Flavoured
We are Govt. Registered Glucose Powder Manufacturers in India.