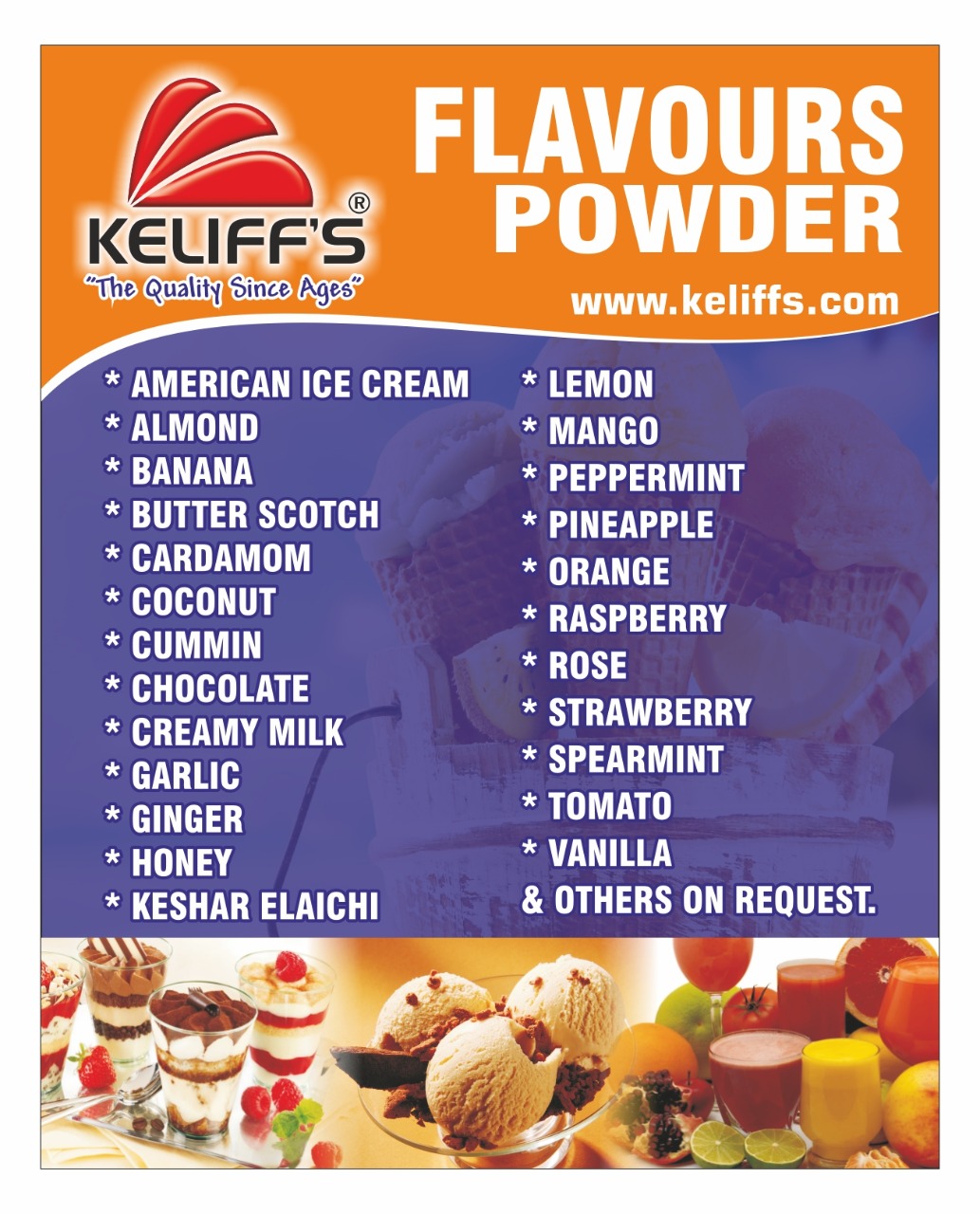 Dry Powder Flavours
Keliff's offers a wide range of exotic Dry Powder Flavours for Food Industry.
These dry powder flavours serve the needs of various food items including Protein powders, dry savoury mixes, Baking processing products ie. Biscuits, Bread, Muffins, Cakes, instant food product mixes etc.
These flavours delight the needs of any food artisan/ chefs
These Dry Powder Flavours plays a key role in Instant drink mixes like Tang, Rasna and other soft drinks.
Application areas:
Bakery
Beverages
Dairy
Pharma
Dry Powder Flavours:
Strawberry flavour
Kesar Elaichi flavour
Blueberry flavour
Cummins flavour
Peppermint flavour
Strawberry flavour
Orange flavour
Mango flavour
American ice cream flavour
Chocolate flavour
Pineapple flavour
Lemon flavour
Milk flavour
Cardamom flavour
Banana flavour
Coconut flavour
Butterscotch flavour
Cola flavour
And many more.