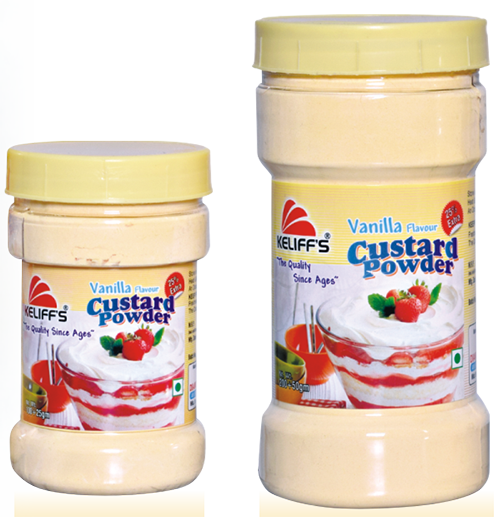 Custard Powder
Among the desserts consumed normally in households, custard is the healthiest of them all.
Keliff's custard powder helps make a creamy and delicious custard enriched in flavor and having an amazing texture. It utilizes nutrients of the milk and other ingredients to make the dish even more delightful and healthy at the same time.
Keliff's Custard powders are available in all the major flavors including mango, strawberry, vanilla, pistachio and butterscotch.
Available in following packaging -
100 gm - Tetra Pack
100 + 25 (Free) gm - Poly Jar
200 + 50 (Free) gm - Poly Jar
500 gm - Poly Jar
500 + 100 (Free) gm - Tetra Pack
25 x 1 Kg - Industrial Pack
1 x 25 Kg - Loose