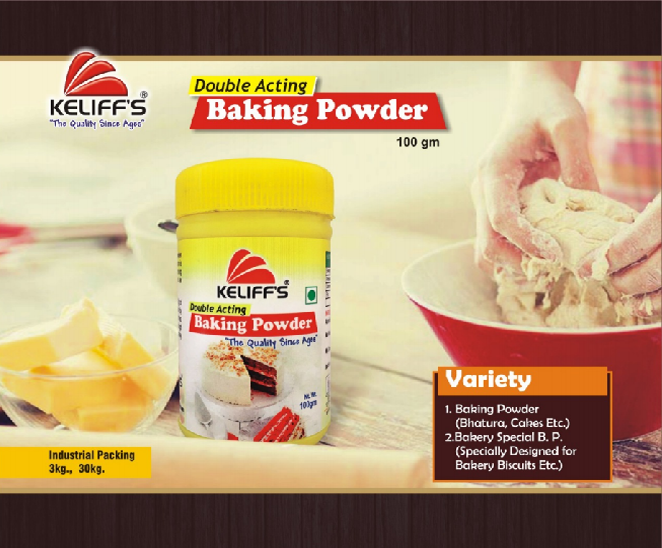 Aluminium free Baking Powder
Let's Go Healthy
Keliff's offers Aluminium free baking powder(Levure Chimique).
As 'cause of negative health impacts of aluminium on the human body,
Our team eliminated the aluminium from baking powder without compromising the balanced leavening in the bakery products.
KELIFF'S Aluminium free baking powder is mainly exported to many countries like the United States of America, United Kingdom, Philippines, Saudi Arabia, Indonesia, Canada, Angola, Nigeria, Singapore, Japan, France, Italy, Germany, United Arab Emirates, Oman, Hong kong directly from the company or indirectly through channel partners.
We do private label too.
Key Features :
1. Vegan
2. Gluten-free
3. Healthy
4. Zero trans fat
5. Double action
6. Balanced leavening
7. Alum free