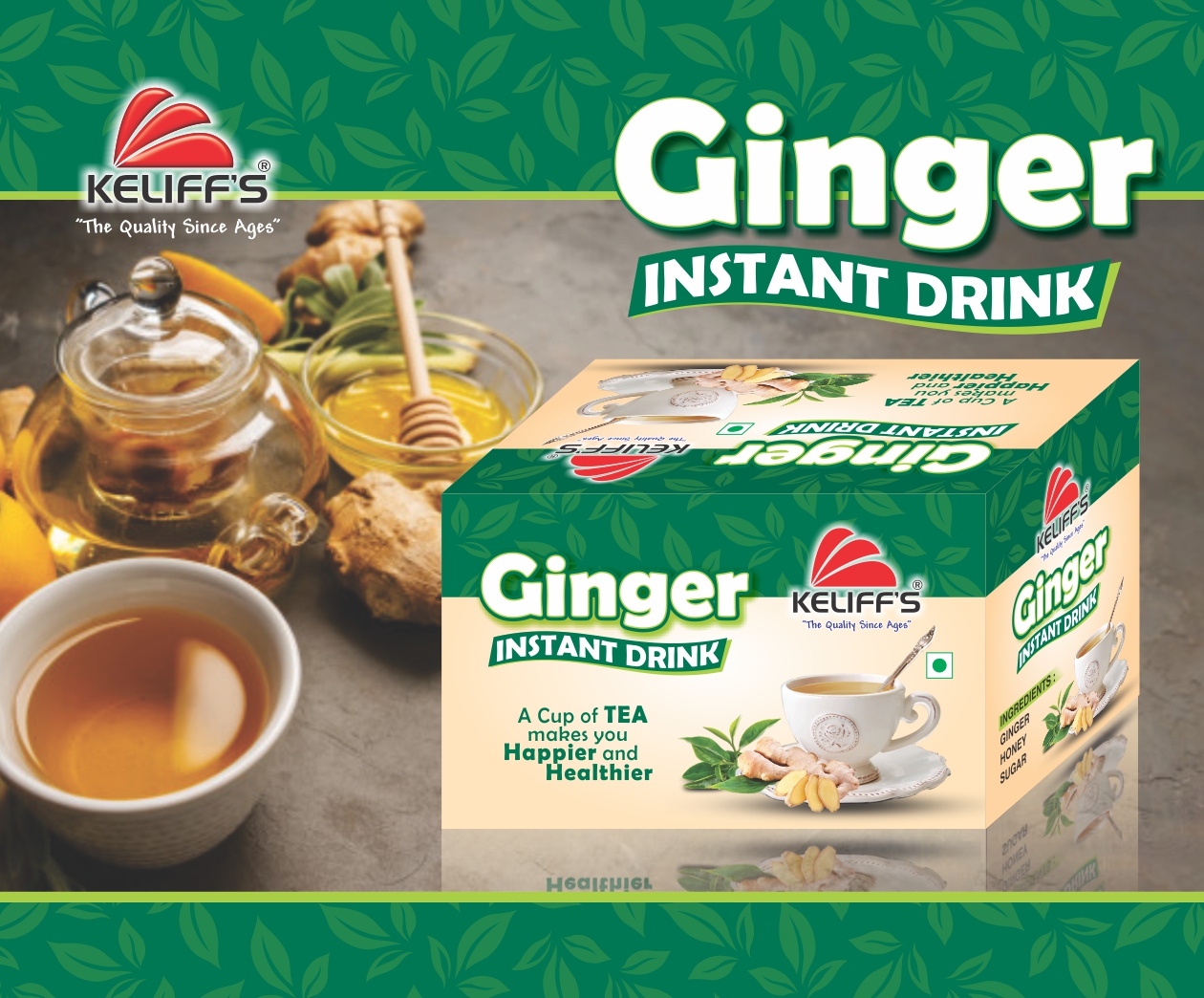 We are the leading Manufacturer, Supplier & Exporter of Instant Ginger Drink in INDIA. It is also known as Boisson au gingembre instantanée in FRANCE.
Customers looking for organic instant ginger drink manufacturers in INDIA always end their search here.
Keliff's  Ginger Tea Premix is an ideal blend of matured ginger root and other ingredients for a healthy & tasty drink. This can be consumed as both tea or beverage.
Our product is of the highest quality compared to the alternatives available in the Indian market.
It was created with our sole focus on providing a healthy and efficient product to the consumer. Our team of experts having more than 20 years of experience in the industry has formulated a unique and healthy product.
Best Instant Ginger Tea Manufacturers in India is another synonym for our company for reasons.
Organic and finest ingredients are selected from the various parts of the country to produce this product. Being equipped with the latest technology and modern machinery, we are capable of producing the finest product. Ginger is one of the healthiest spices on earth, having enormous healing benefits.
Key benefits:
• This can reduce the risk of diabetes.
• This acts as an anti-inflammatory.
• This can lower the risk of cancer.
• This may help to prevent Heart disease.
•This boost up your immunity.
Keliff's Instant Ginger Drink is free from artificial flavorings, preservatives, and caffeine-free.
BREWING:
Open the sachet and empty the granules in a cup with boiling water. Steep for 3-5 minutes. Serve hot or iced, sweetened to taste.
BRAND:
Our brand or we do private labels too.
Keliff's has achieved the tag of most trusted Instant Ginger Drink Manufacturers in India.
MARKET:
KELIFF'S Instant Tea Premix is being majorly exported to many countries like the U.S.A, Canada, Indonesia, Philippines, Saudi Arabia, Angola, Nigeria, U.K, Austria, Singapore directly from the company or indirectly through channel partners.
Keliff's has a lot of reasons for being Best Instant Tea Premix with ginger Manufacturers and Exporters in INDIA, some of them are the following:
We are Govt. Registered Instant Ginger Drink Manufacturers in India.
We are looking for inquiries all across the globe.